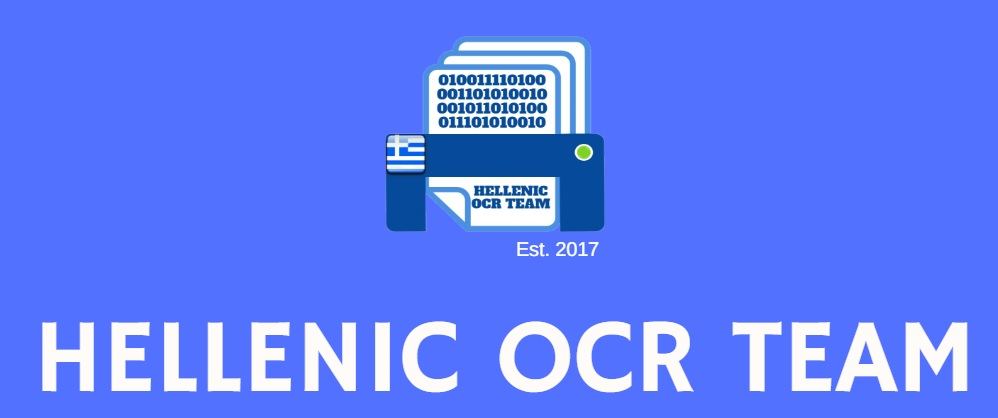 Our September 2019 newsletter (#6) is out … and what a busy summer this has been! A plethora of activities is presented therein, from our participation to the Google Summer of Code (GSoC) 2019 to the expansion of our operations in new and exciting sectors.
In more detail, the newsletter contains details on:
As always, should you have interest in the work of the Hellenic OCR Team, just let us know via email (info@hellenicOCRteam.gr) or simply by using the contact form on our website.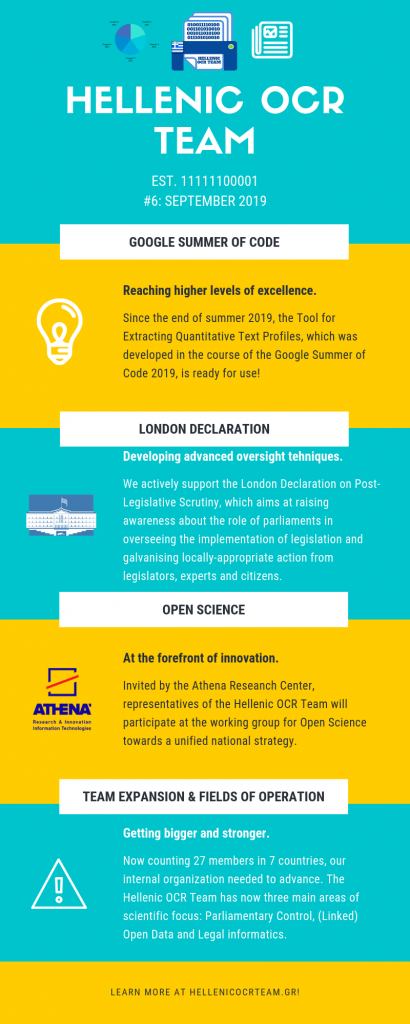 #hellenicOCRteam
******