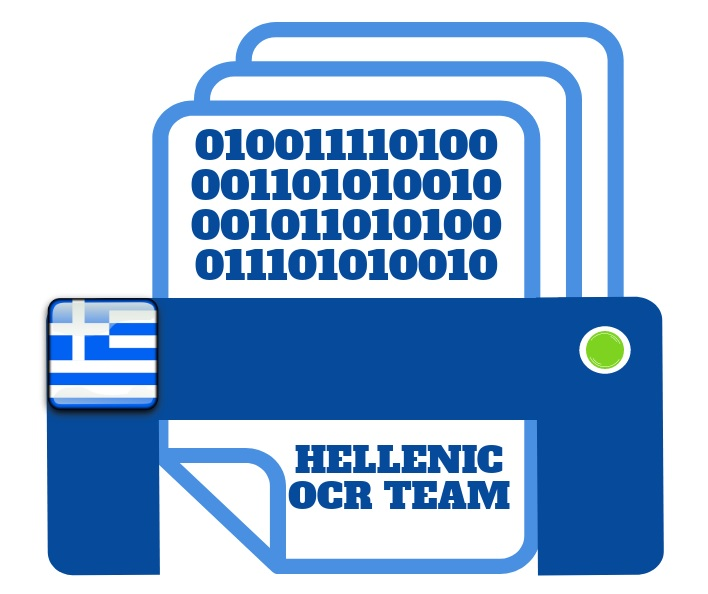 The Hellenic OCR Team October 2020 newsletter (#8) is out! This time on the menu: a new milestone, a huge boost in transparency, networking and significant contributions to scientific literature.
Reached the next milestone
The Hellenic OCR Team celebrates its expansion to 40 members. As of October 2020, our Team has 36 individual and four institutional members that closely cooperate to achieve a set of greater goals, such as data openness, systemic interoperability and digital transformation of parliamentary institutions.
Joinup platform
The Hellenic OCR Team now appears as a solution at Joinup, EU's collaborative platform for Interoperability solutions for public administrations, businesses and citizens under the ISA2 Programme.
Transparency register
The Hellenic OCR Team entered the EU's Transparency Register, a system of transparency that is operated jointly by the European Parliament and the European Commission.
Research
Team members have contributed to the publication of an article on the parliamentary monitoring of sustainable development goals (The Journal of Legislative Studies) and a poster presentation on text analytics (Digital Humanities 2020).
Teamed up with LUDCI
The Hellenic OCR Team welcomes Luxembourg's Diplomacy and Communications Institute to its network. LUDCI's vision is to eradicate child trafficking, by raising awareness, educating, informing and engaging the public.