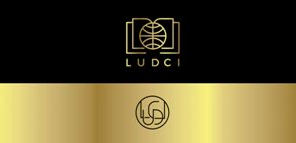 Newly Launched Diplomacy and Communications Institute, LUDCI.eu, and the Hellenic Optical Character Recognition (OCR) Team announce partnership.
Luxembourg City, Luxembourg, Athens, Greece – 17 September 2020 – LUDCI.eu, a Diplomacy and Communications Institute that leverages media diplomacy for social impact in Luxembourg, and the Hellenic OCR Team in Athens have announced an exciting new partnership.
Committed to exploring some of the most pressing issues of our time, this new partnership joins the minds of Dr. Fotis Fitsilis and Dr. Vassilia Orfanou, two high-caliber scientific researchers and professionals, and their respective organisations to partner with high-level writing and research initiatives.
LUDCI.eu, the sponsor of Headline Diplomat, an eMagazine and eJournal to highlight, study, and reinforce the positive media effect in early warning across various international crises on diplomacy, was excited to share this announcement. By partnering with the Hellenic OCR Team, the first scientific crowdsourcing initiative on a global scale aiming at the processing and study of governance and parliamentary data, a new era of academic and research support is on the horizon.
Together, the partnership will strive to promote democratic progress with state-of-the-art approaches to the science in this field, combining the powers of media and technology to tackle pressing issues, such as raising more awareness on the importance to combat child trafficking in a uniform and concerted approach.
"We are excited to announce this partnership", remarked Vassilia Orfanou, the Founder of LUDCI.eu. "We are hopeful that our collaboration will enable us to drive research further than ever before". On behalf of the Hellenic OCR Team, Co-founder and Team Leader Dr. Fitsilis stated,  "LUDCI.eu and its primary products, Headline Diplomat eMagazine and eJournal, work to raise awareness, publicize, and enhance efforts that bring in social impact innovation and investment. Our intention is to bridge a huge gap between leading research and real-life applications, especially from a media perspective. Working together in this direction can only bring impactful results".
A powerful initiative that builds on mutual, core research interests, the partnership between Dr. Fotis Fitsilis and Dr. Vassilia Orfanou represents a renewed dedication by professionals from a broad spectrum of disciplines, including academics, policy officials, and students from several institutions, to explore issues of technology, diplomacy, and communication through the scientific examination of empirical evidence to create social impact innovation.
A cross-border partnership between Athens and Luxembourg, please visit https://www.ludci.eu/magazine and https://hellenicocrteam.gr/ to learn more about the LUDCI.eu and the Hellenic OCR team.
********